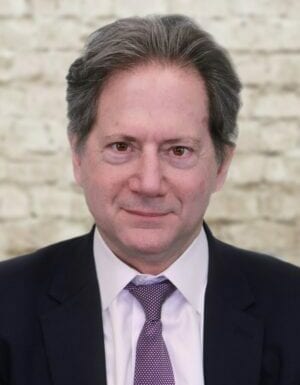 Daniel H. Stock has devoted the entirety of his legal career to matrimonial and family law. He is a seasoned matrimonial attorney with proven track record in high-net worth divorce, trial practice, appeals, and all areas of family law.  Dan previously served as an assistant county attorney, special prosecutor and law guardian.  He is also an Authorized Collaborative Divorce practitioner.
EDUCATION
Pace University School of Law
J.D. February 1981
Queens College of the City University of New York
B.A. June 1974, cum laude
PROFESSIONAL LICENSES
Admitted Attorney, New York State Bar
Authorized Collaborative Divorce Practitioner
PROFESSIONAL ASSOCIATIONS
New York State Bar Association
Association of the Bar of the City of New York (Matrimonial Law Committee)
New York County Supreme Court Matrimonial Neutral Evaluator
New York Women's Bar Association Pro Bono Matrimonial Law Project
PRESENTATIONS AND SEMINARS
Lecture on Family Court Act, John Jay College of Criminal Justice, November, 2016; guest speaker on divorce on WKNY radio, Kingston, New York, February, 2005; WHVW, Poughkeepsie, New York, May 2005; WRNQ (92.1 FM) Poughkeepsie, NY March 2008; Workshop on Divorce and Family Law, Greater Southern Dutchess Chamber of Commerce, February, 2005, February, 2006; "Split Decisions: the Dos and Don'ts of Divorce," Poughkeepsie Grand Hotel, June and November, 2005; Presentation on Divorce, Financial Planners Association, Poughkeepsie, NY, April, 2005, December, 2008; Presentation on Collaborative Divorce, Dutchess County Regional Chamber of Commerce, March, 2008.
ARTICLES
"Six ways to Pay for a Divorce," www.sasforwomen.com, May 2016; "Getting a Divorce from a "Daddy Come Lately," www.sasforwomen.com, November 2016; What Women Should Know About High-Net Worth Divorce," www.sasforwomen.com, February 2016.